Sussex Businesses Say Video Promotional Films Work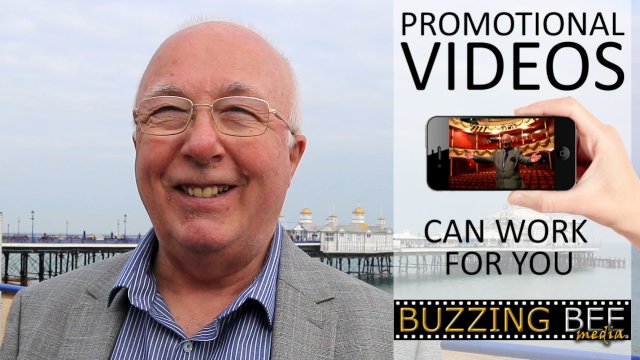 In today's fast-moving world, it can be hard to engage with potential customers. With everyone racing to keep up, you need to be able to capture their attention. A bespoke promotional film made by Buzzing Bee Media, could be the answer you're looking for.
We work with you, listening to your requirements and then together, we can create a short video, ideal to use on your website and social media, speaking directly to your clientele. And based on the feedback we get from our customers, they work! But don't just take our word for it.

We met up with Harry Pope after he decided a video would be the best way to promote his services as a public speaker. After chatting through exactly what he was looking for, we decided an interview approach would be the best way to get his message across, as this would avoid any pre-rehearsed responses. Harry was delighted with the finished result and is sure this video helped him get an interview and subsequently a very important booking.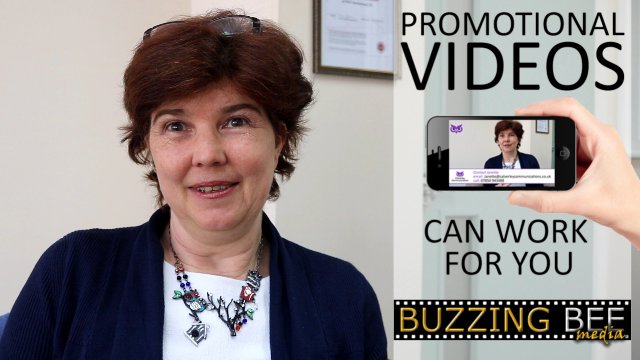 Not all services are easy to get across. Whilst you may know your field like the back of your hand, you have to ensure potential clients understand exactly who you are, what you offer and how you could help them. A short video can help them to 'meet' you and gain trust in you.

Life coach, Janette Calverley from Calverley Communications, specifically wanted a short film to introduce her services to potential clients. After her initial consultation, we agreed an approach to break down an overview of her services into logical sections. This introduced her to new customers through the familiarity of their laptops or smart phones, building the trust they need to make an initial call to Janette.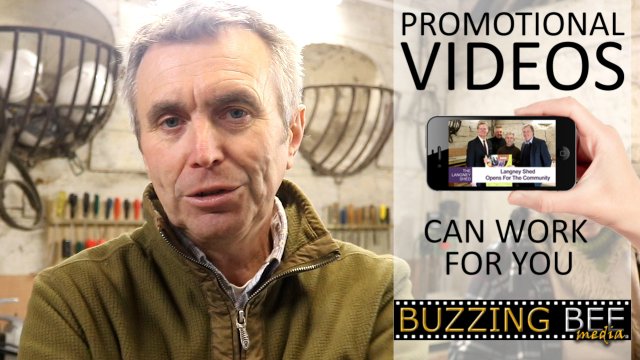 Sometimes, events can be a fantastic way of showing others what it is your business or group is doing. The Langney Shed - a project aimed at reducing loneliness among the older generation through activities such as woodworking - held an open day to highlight what they can offer and invited along Eastbourne MP, Stephen Lloyd to try his hand at some work craft. As well as the MP, they also asked Buzzing Bee Media to cover the event and produce a video for them.
Using our journalism experience, we interviewed members of The Langney Shed and Mr Lloyd and put together an engaging video, showcasing how joining the project could benefit both individuals and the community. It was so well received, even Stephen Lloyd shared the video on his social media.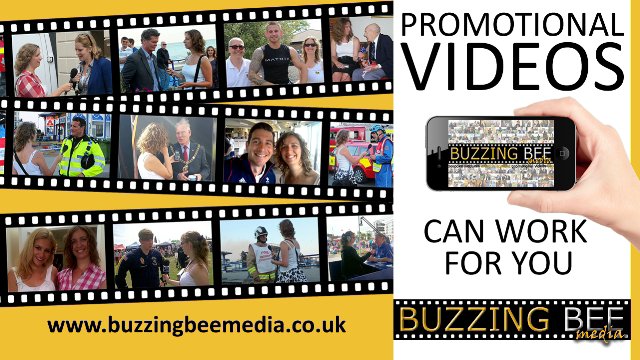 As well as providing professionally filmed and edited videos, we have our own highly experienced female voiceover who can help to bring films to life. We can also offer bespoke graphics, which can be used to open and close videos and flash name tags, telephone numbers or websites on the screen throughout the film.

We know you are passionate about your business and the services you offer. At Buzzing Bee Media, we are passionate about helping you to get your message across. So, contact us today for your FREE, no obligation consultation.
---