The Importance of Getting Your Sussex Business to the Top of Google Searches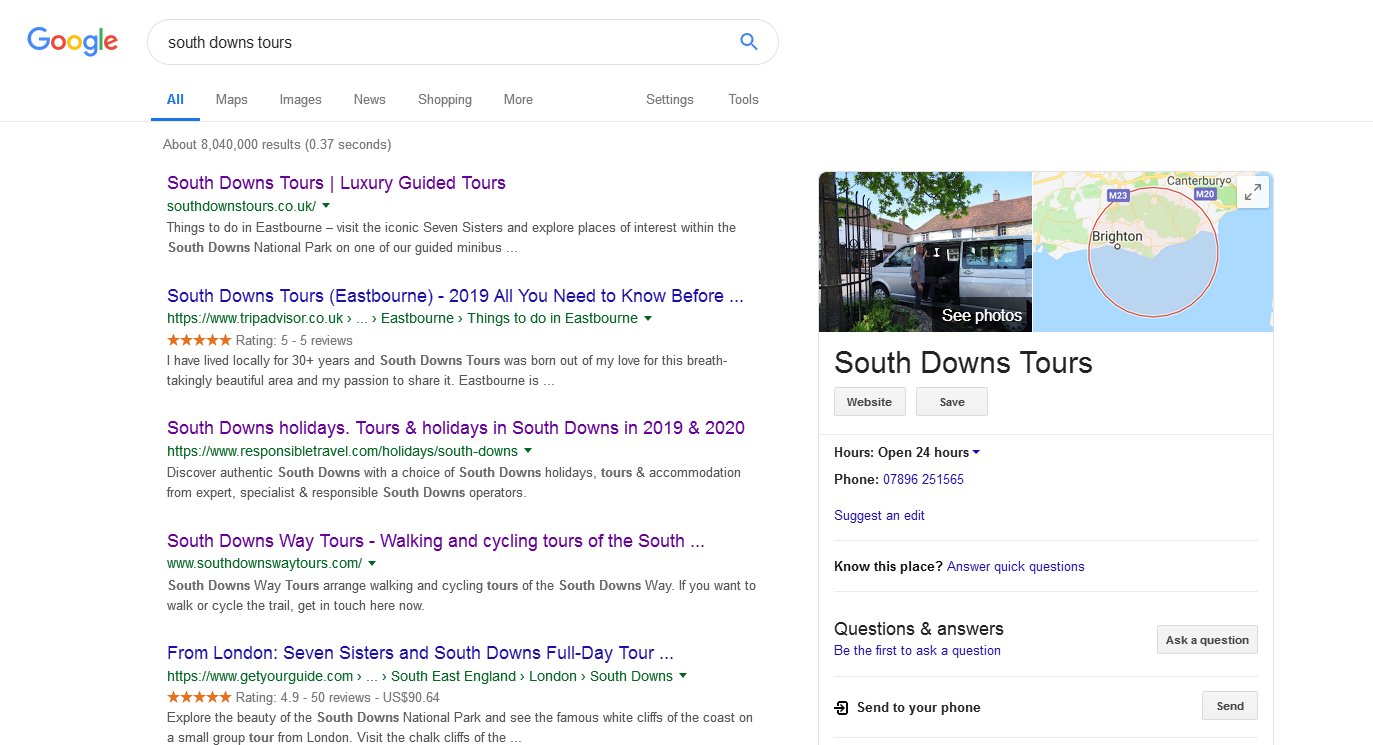 When your potential customers are searching the web, do they find you? We worked closely with the nice people at South Downs Tours and integrated good Search Engine Optimisation (SEO) into their website from day 1. They wanted to be at the top of a google search if somebody searched for the words "south downs tours". This was already a fairly crowded market, but a plan was formulated and after a few months of implementing the plan South Downs Tours are now in the number one spot on Goggle.
If you would like help optimising your website in any way, why not book a FREE consultation with Buzzing Bee Media? There's no obligation but we could help you achieve your business goals!
---